Not only huge fans of the Oberland, but also of Swiss railways, Glyn and Pam from Coalville near Leicester, have provided a huge bundle of stuff for us, and we'll be including it all soon. But here are G and P's first offerings.
Between Murren and Winteregg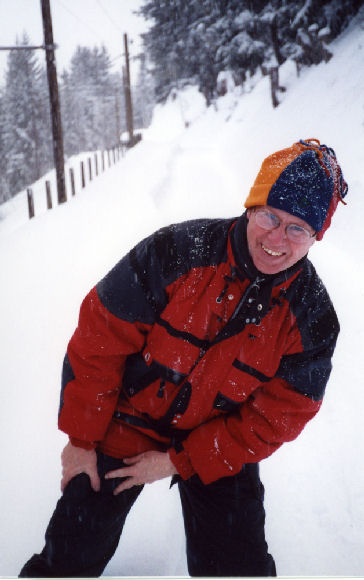 One of the classic Oberland winter walks
Glyn is a man after my own heart, playing in the snow. In this photo he appears to be a bit of a 'leg puller' as well!
As a big Swiss railways fan, he is also a leading light in the
Swiss Railway Society
. Of course I am also a member of this excellent group of likeminded railway folk, thanks to the kindness of Joy and Gerald on my birthday!!
Below are three photos of Glyn's railway diorama including a rather familiar Darligen station which I also am including on my new BLS layout. If I ever get my efforts to look half as good as Glyn's I will be a pleased man indeed!
So out of the snow with Glyn, into summer on the BLS. What great modelling!!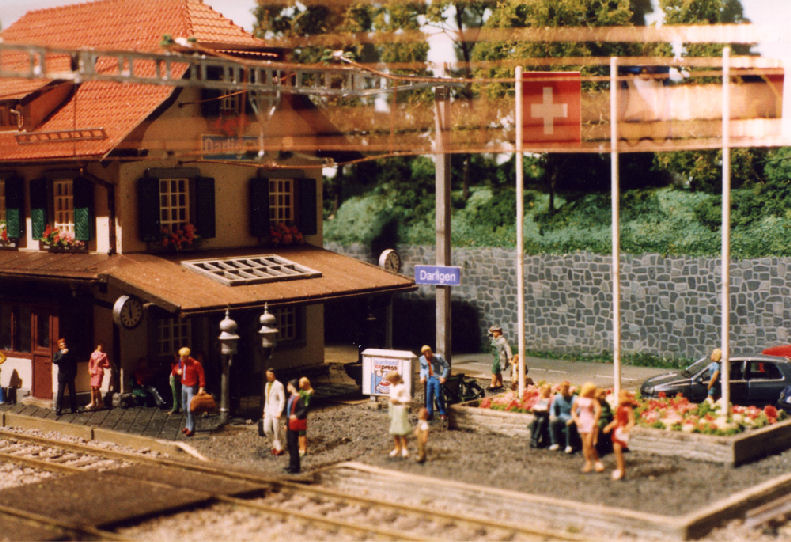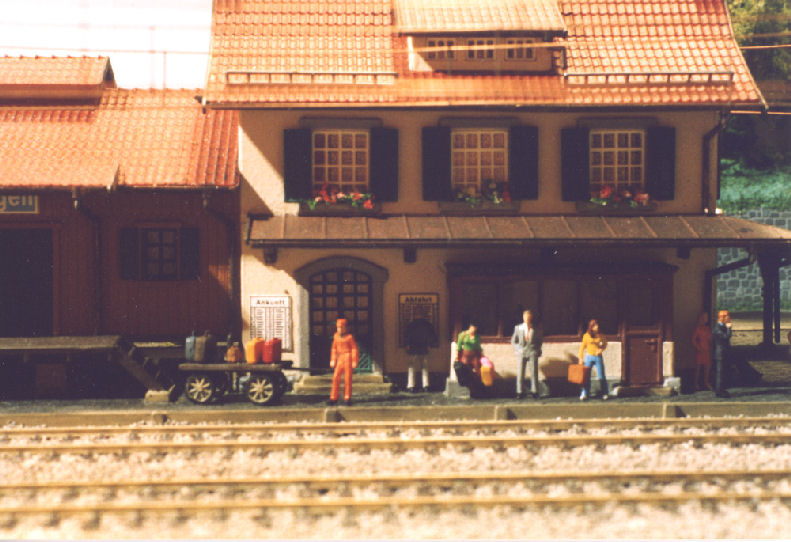 Pam, I've had a cow looking at me that way... very scarey, but then at least she isn't pointing her rear at you. Liz nearly got covered by a six foot stream of the stuff up on the First!!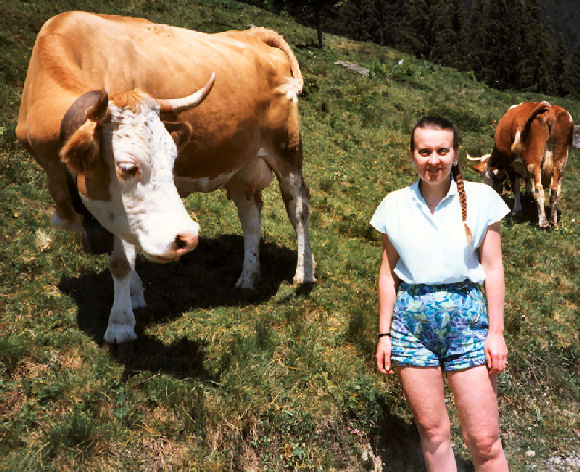 Here's the slide that started it all! The Jungfrau at sunset which as Glyn and Pam say, 'started their love affair with the Oberland'.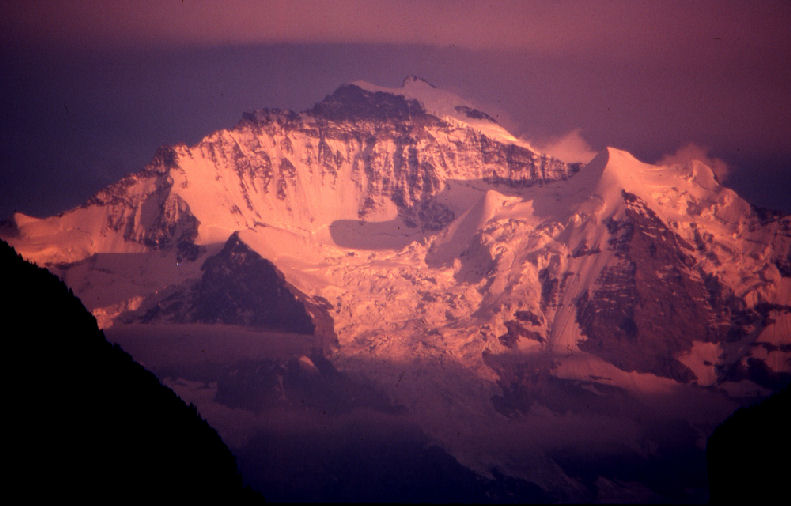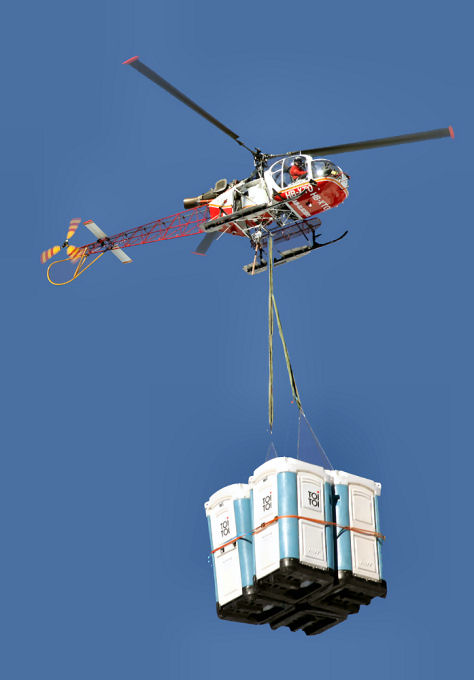 One of the many things that you get to see swinging under a helicopter especially on race day. Now we once had a cow fly over us... and it disgraced itself .. but it didn't hit us!
Not sure I'd have preferred these overhead actually!
I hope these were clean ones!
You can do anything under a helicopter.... and under this one, four of you can do it!
Thanks to Glyn and Pam for all the great photos!
Back to the In Crowd Main Page