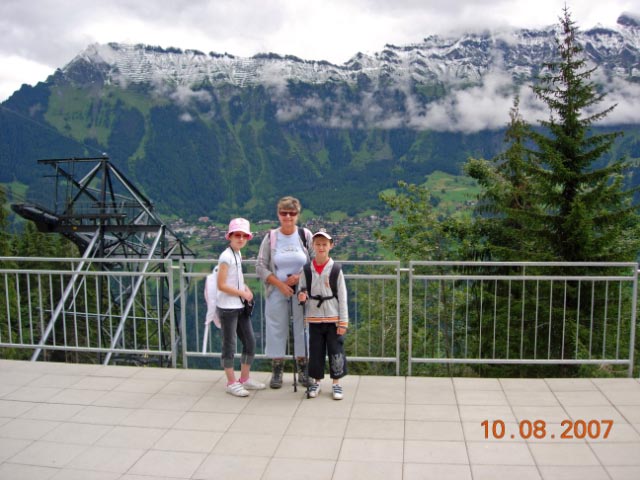 Charlotte, Avryl and Ben at the top of the Murrenbahn cable way at Grutschalp prior to one of our favourite walks to Murren.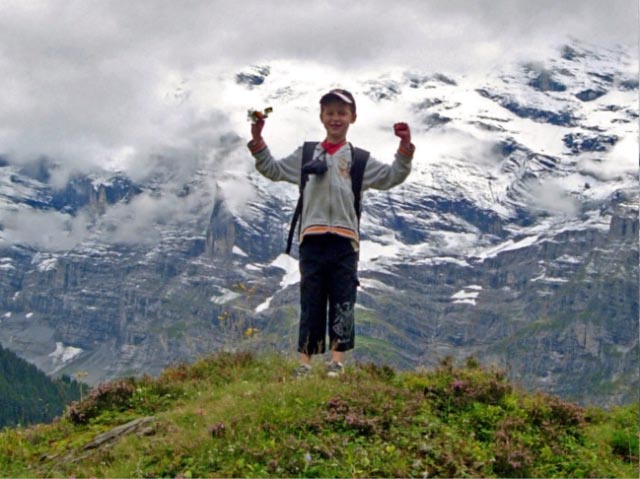 Ben enroute Murren, next year the Eiger! (The views on this walk are amazing).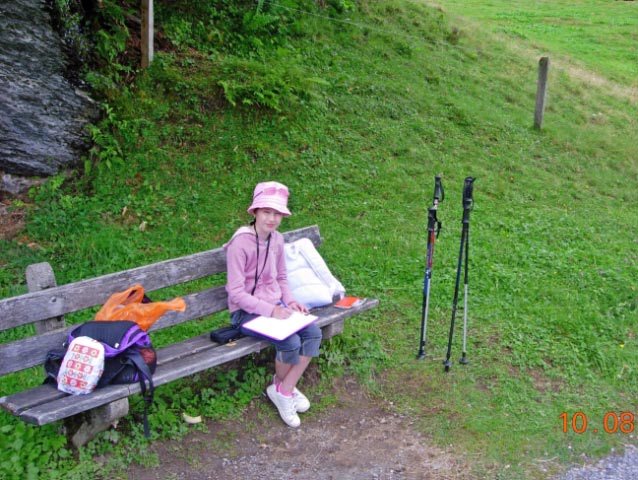 Charlotte, the budding artist. She would have stayed there all day sketching Wengen.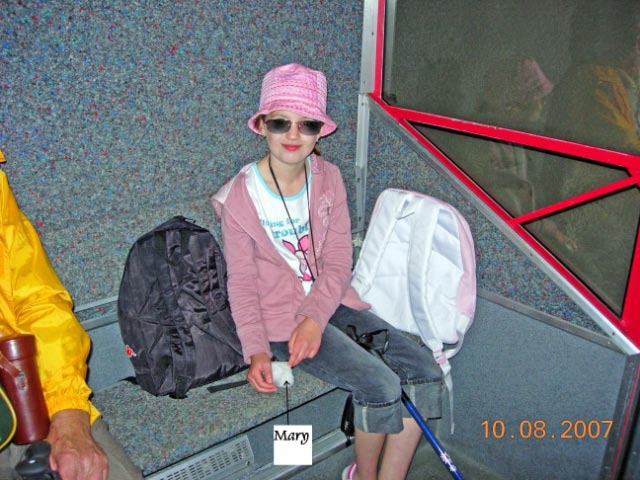 Charlotte with snowball Mary.
I think this needs more explanation David!!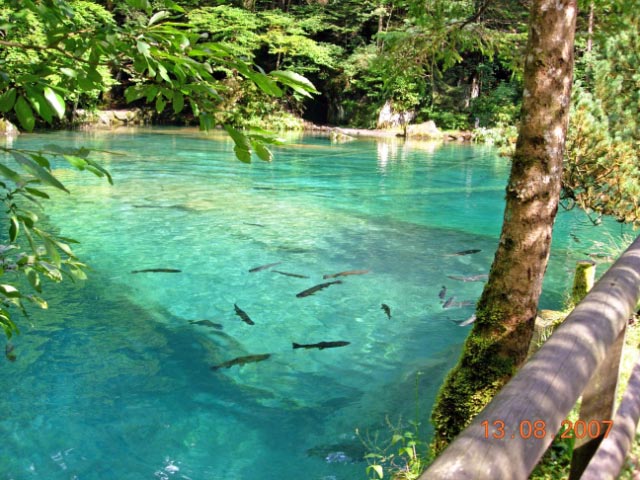 Blausee.. The Blue Lake (full of trout). We came here from Oeschinensee, where unfortunately Charlotte banged her head on the rodelbahn, and later in the evening we had to take her to Interlaken hospital, missing infotourist that night! Fortunately, she was o.k.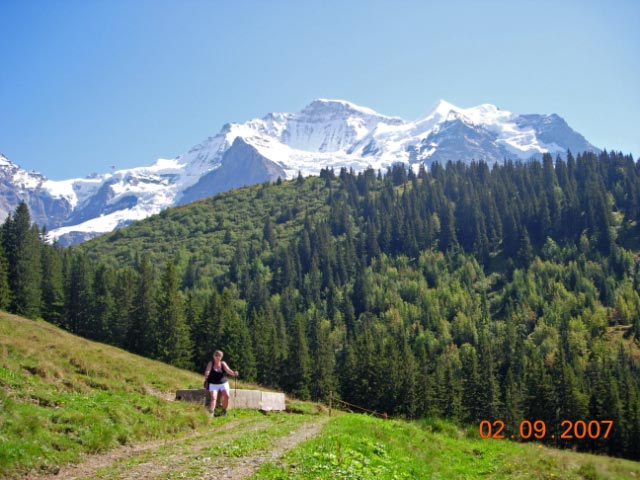 Avryl beneath one of her favourite mountains, the Silberhorn (What a view Avryl!) This was one of those walks where we just intended to go to the next corner, but ended up at Wengernalp.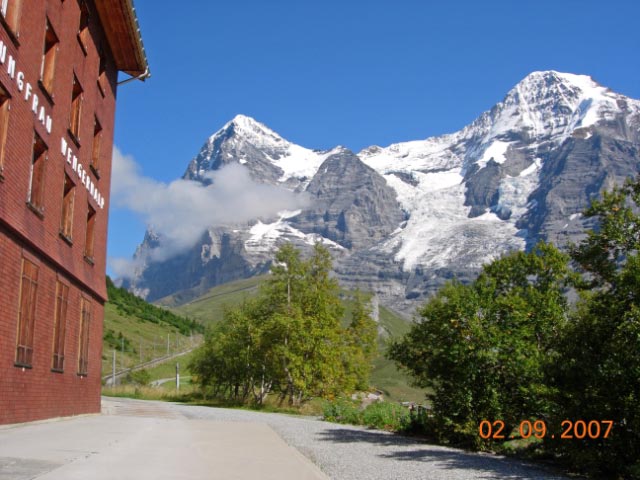 The Eiger at Wengernalp and a welcome cup of coffee.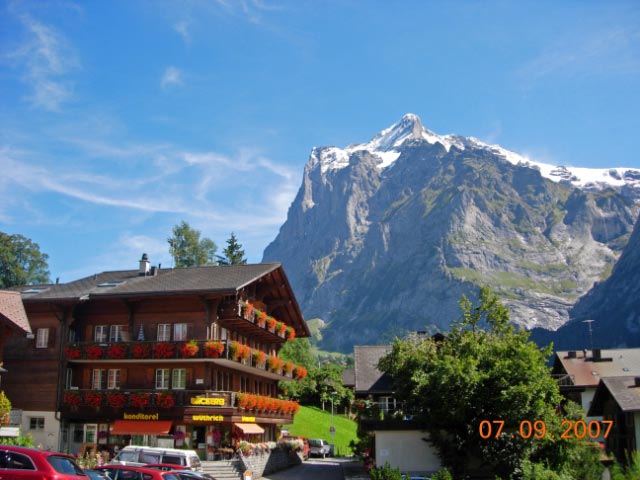 Carl's favourite mountain from our walk to the Owl Sanctuary, towards Grosse Scheidegg.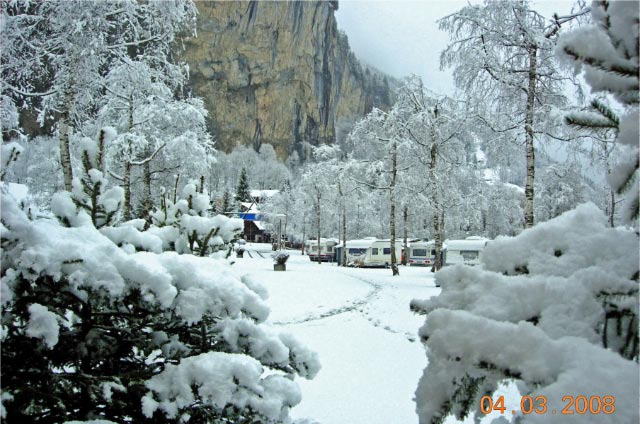 Winter Wonderland at Camping Jungfrau.
Lauterbrunnen church enroute to Kleine Scheidegg. (The Staubbach waterfall looks like it was well on the way to freezing?)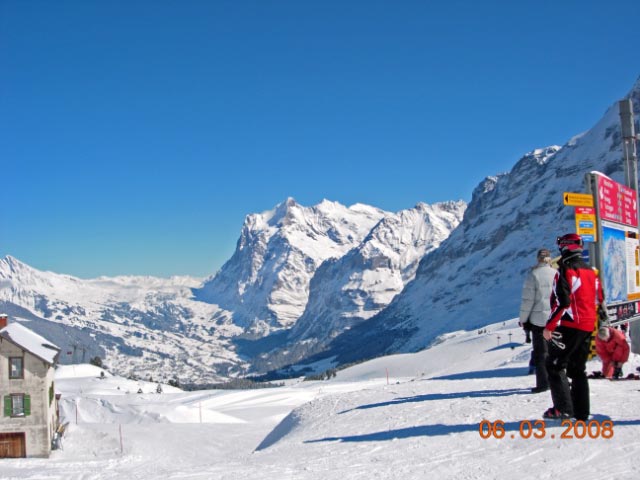 Wetterhorn again, I could look at the view all day says David. This was the day that Rosemarie and Mike described as the day they take the photos for the calendars.
Kleine Scheidegg from the Eigernordwand restaurant.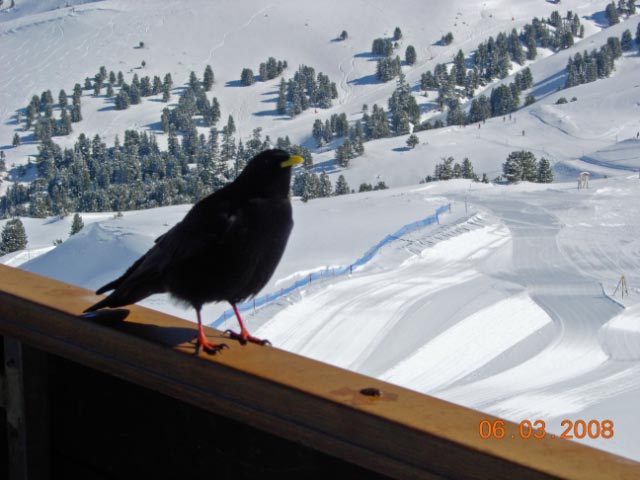 The Radio BeO bird!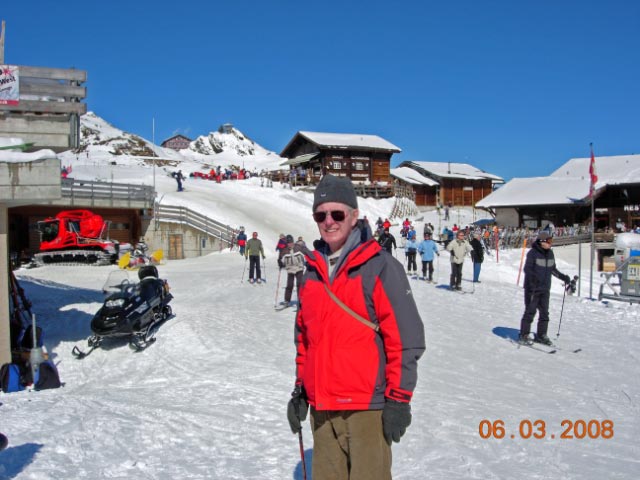 David at Kleine Scheidegg, it really was glorious that day.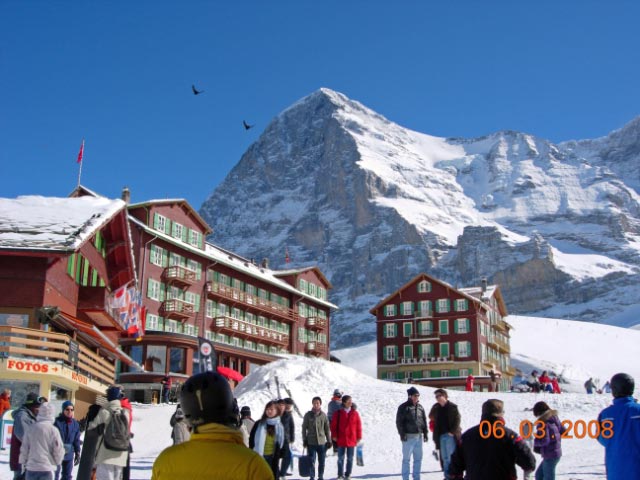 The Eiger from Eigernordwand Restaurant.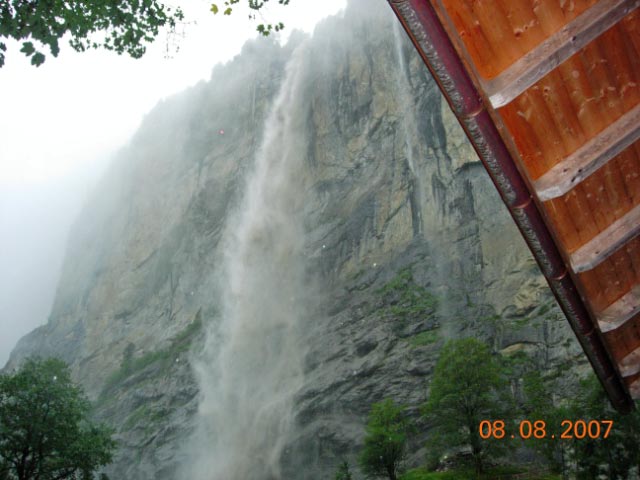 Above Liquid sunshine at its best! This was August 2007 with Charlotte and Ben. Our awning resembled a paddling pool! I shouted to Ben "don't run you'll slip, too late "NANNY". Why do they always call Nanny when they get covered in mud.
Below our visit to Radio BEO, finally meeting Mike after over 20 years!
Enjoyed the visit but very nervous, could have done with a drink before going!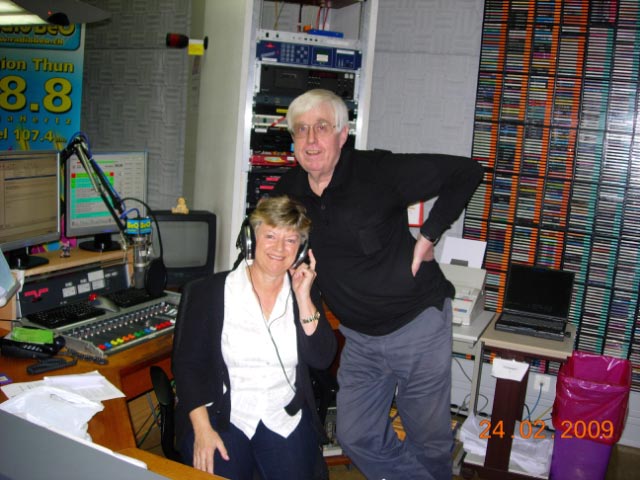 Below sunset over Late Thun at Neuhaus. Avryl stood there for over half an hour waiting for this, very cold but worth the wait.
To the bear pits in Bern.
28 year old Pedro catching water from a visitor. Mike informed us that he (Pedro that is) had to be put to sleep late April. He was the only bear in the pits, he looked sad being on his own. Carl says for the latest info on
the NEW Bear park being built in Bern click here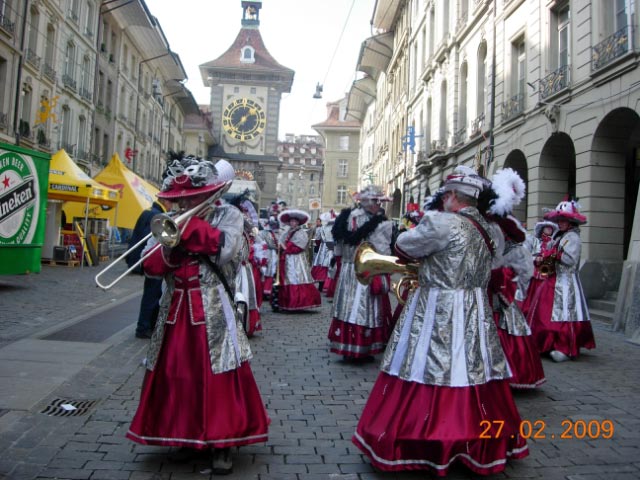 Berne carnival, very colourful and entertaining. We went here after listening to Rosemarie the previous evening. Back in the Oberland and another sunset over Lake Thun, Avryl waited over half an hour again for this, again very cold but worth the wait.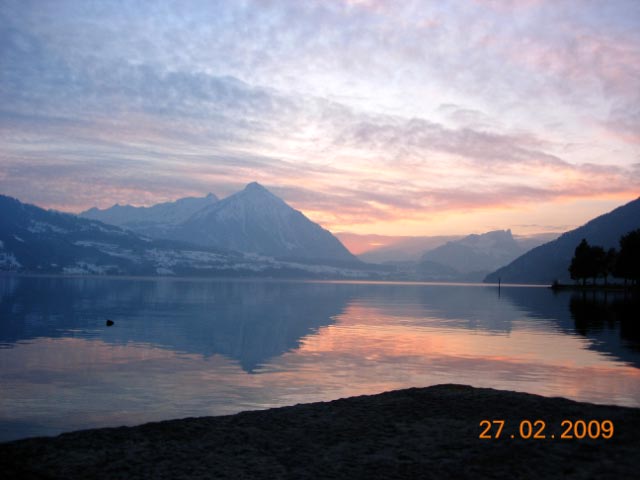 Below one of our favourite walks, Grutschalp to Murren. Very pleased with David's walking as he was only six months post hip replacement. We even saw two hot air balloons overhead that day, it was glorious.
Below a couple of views of the Blue Lake near Kandersteg. We were supposed to be going to the Dog Sled Races but David pulled in here instead. He was forgiven after buying me coffee in the restaurant in front of a roaring log fire! It was so peaceful there.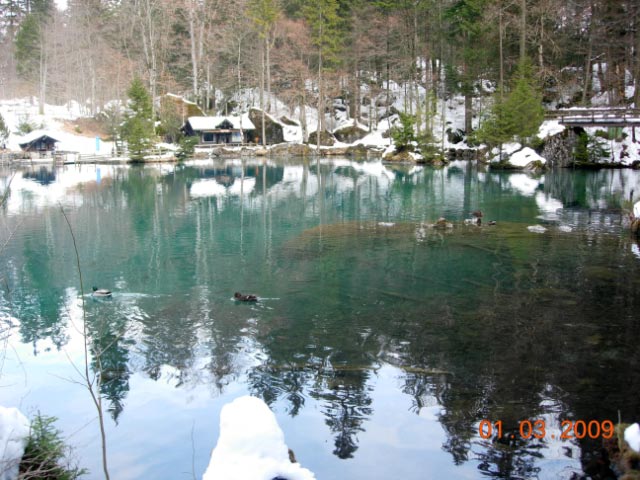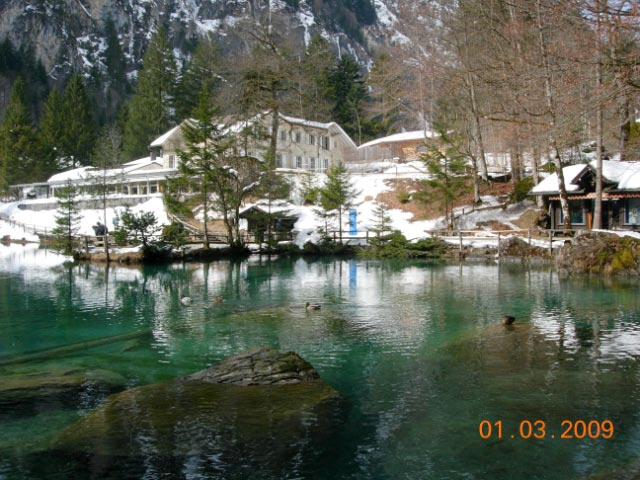 Above walking Hasliberg. Mike and Rosemarie forecast a friendly Sunday and we couldn't have asked for a more friendlier Sunday. We haven't walked up here before but are certain to return.
Below Lake Brienz, another one of our favourites. We love walking along the lakeside and can't resist coffee and gateau in Walz.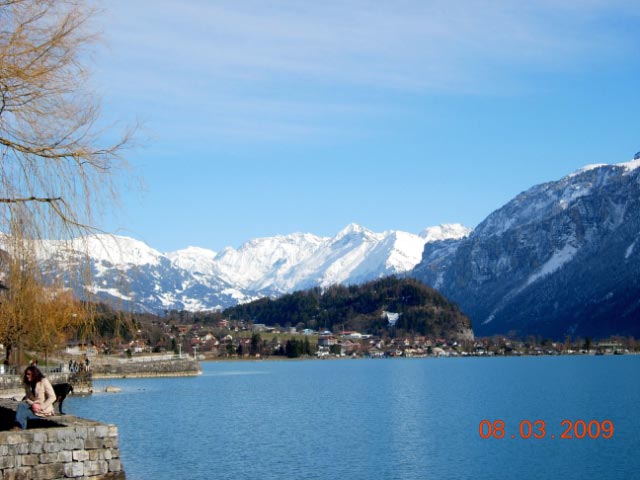 Thanks to David and Avryl for some truly great shots of our wonderful Bernese Oberland. As Mike would say... 'just GREAT'
Back to the In Crowd Main Page