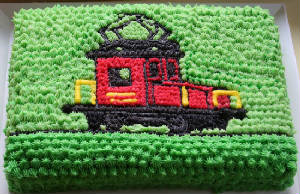 Yes it's Martin, Ria and family from Holland.. well no actually it's a cake! Ria made it for their son Jeroen's birthday - and it was big enough for 24 people! I think it's 'railly' brilliant!
Martin has organised the Incrowd Get Together since it's inception and I'm really delighted that Martin, Ria and family have chosen some of the thousands of photos they have taken of the Bernese Oberland for us all to enjoy.. and we're happy to present them in higher resolution.Just click the pic!
Over to you Martin!
We visited the Bernese Oberland the first time in the summer of 1998. Since then we've been back almost every year, and since 2003 in winter as well.
As there is always something beautiful to see, we have taken many pictures and videos through the years, and since 2002 they've been digital. We've searched through almost 3000 of them and selected these for our In Crowd page!
To start, one of those calendar shots.
(Don't forget to click for the high res version!)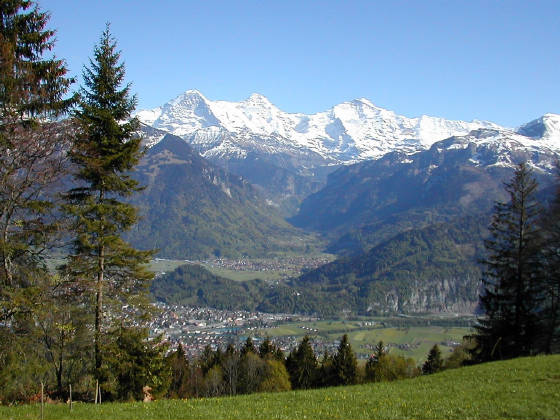 A magnificent view of the mountains Eiger, Mönch and Jungfrau, taken from Amisbühl, a popular para-gliders launch area.
In the winter, with different weather, the view can be quite different, this one taken from Luegibrüggli.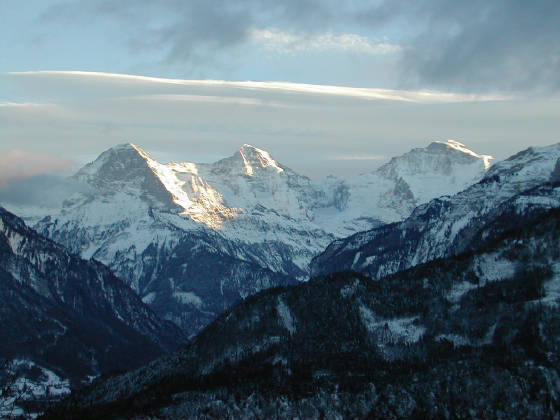 In summer we always stay at camping Hobby, where we have become one of the regulars. Here's our caravan.
In the corner below you can see how it looks at the 1st of August, Swiss National Day. The flag is a much appreciated Radio Beo Quiz prize!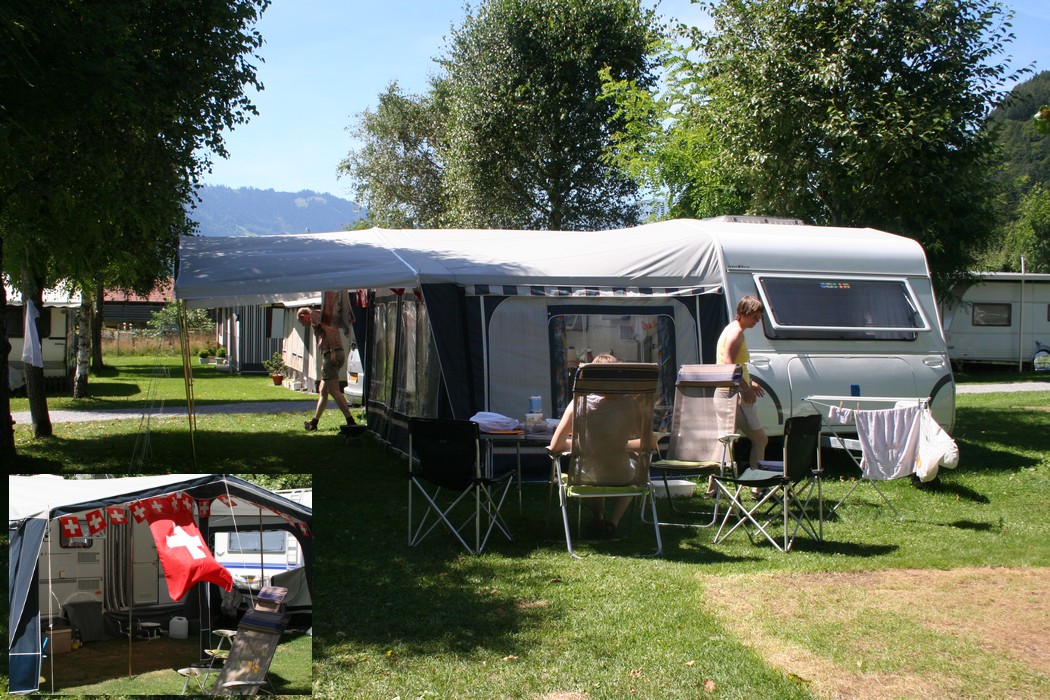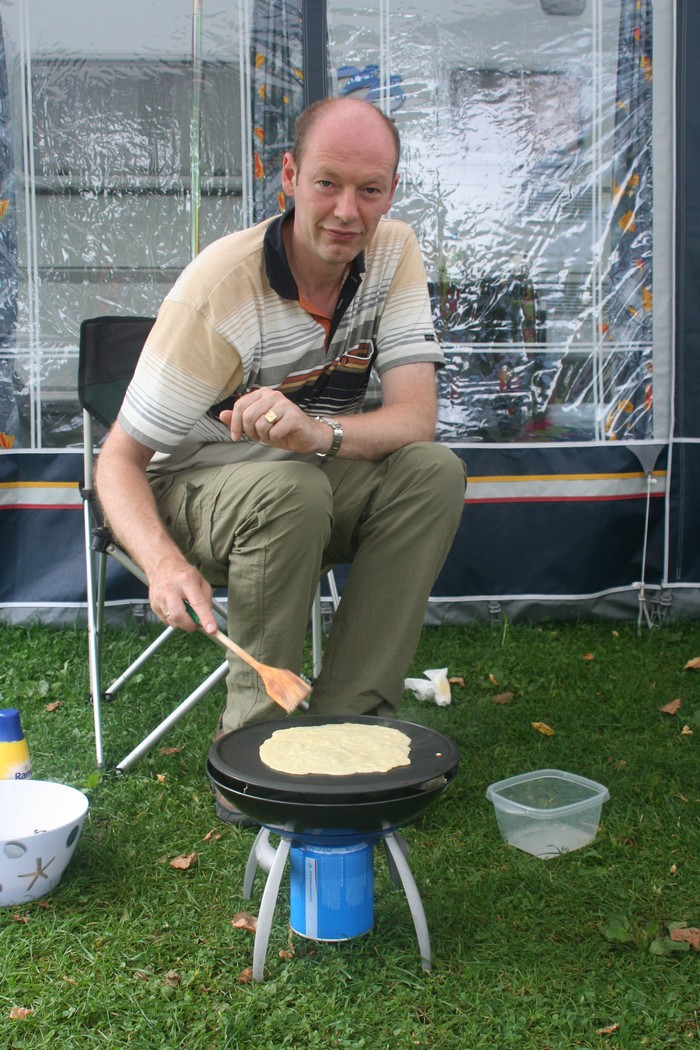 One of my camping tasks is: pancake baking!
Let's get off the camping site, and into the countryside.
Our most favourite activity is walking (and so say all of us ED).
One of the major assets of the Bernese Oberland, is that you can do that almost everywhere, in the valleys, up the mountains. So here's a few of our walking images: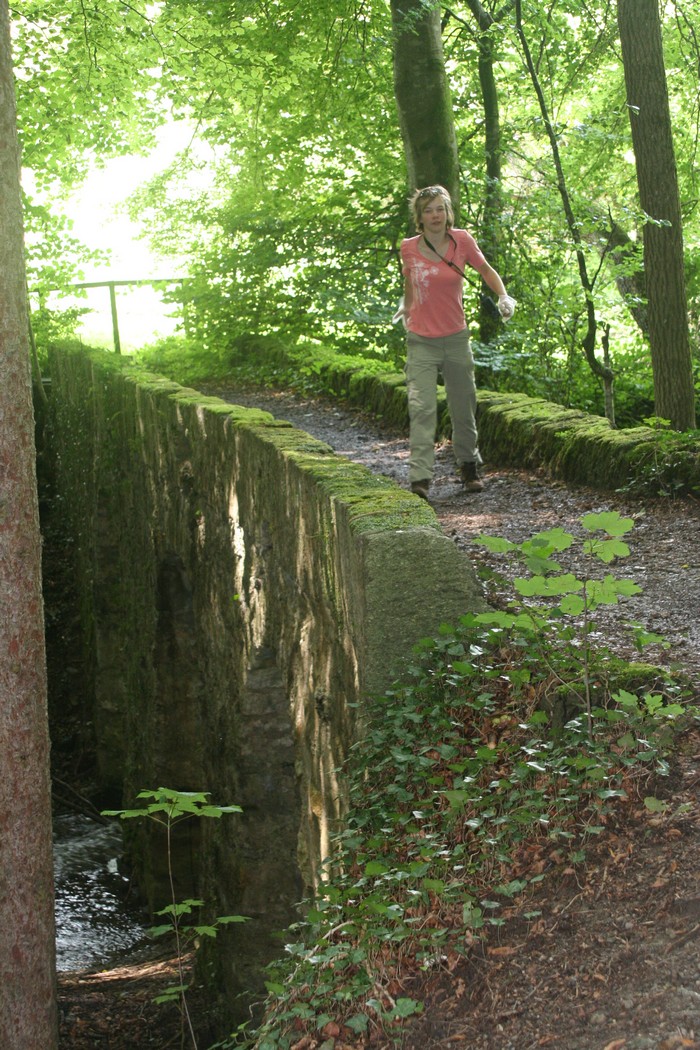 Our Daughter Lisanne snapped at an old Roman bridge in 2007, hidden in the forests and not to be found mentioned on any map (the bridge not Lisanne ED).
And below, we head up trying to reach the Pochternfall, in the Suldtal above Aeschiried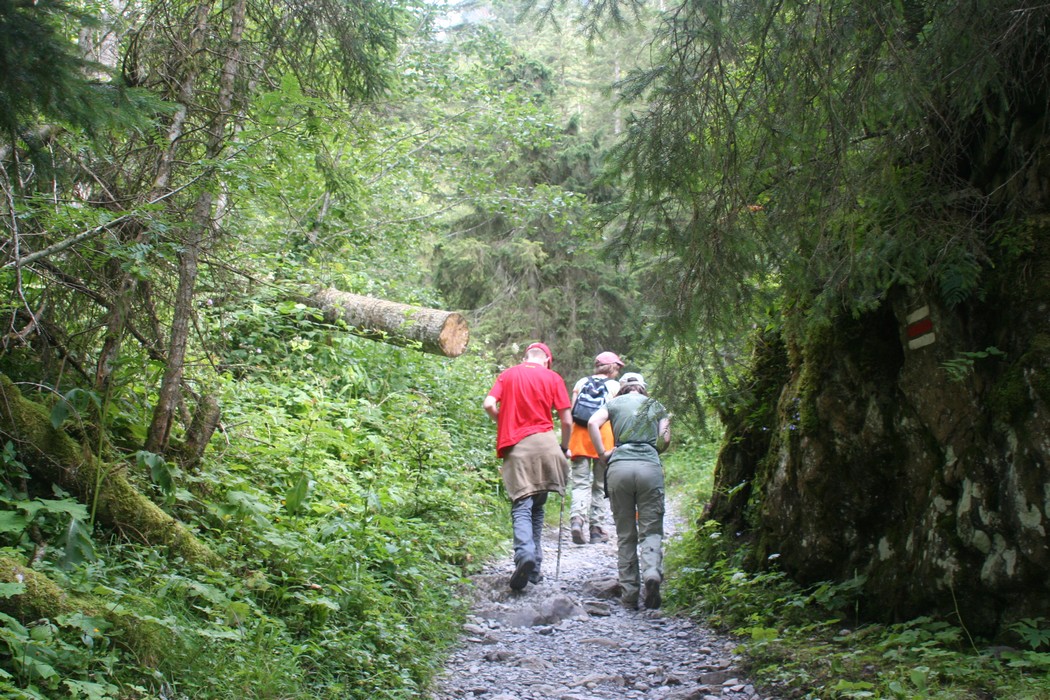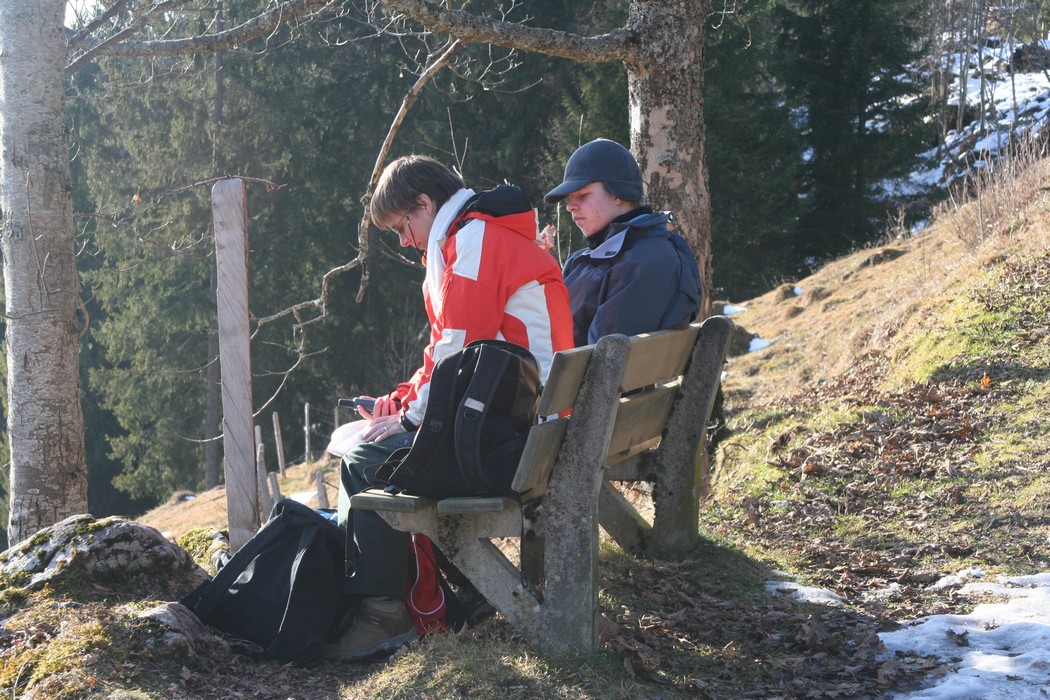 In winter the walking is good as well. Here we see Ria and Jeroen on a bank above Beatenberg. The GPS receiver that Ria is holding is guiding our way, hunting for the next treasure (see
www.geocaching.com
)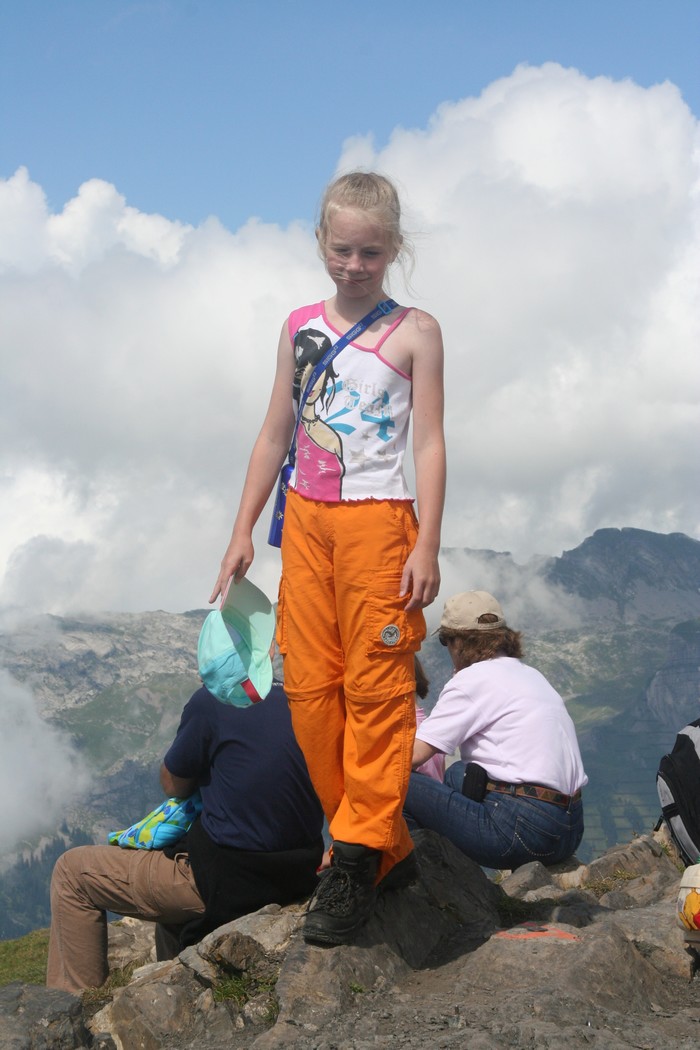 And if you go up the Männlichen, there is nothing more special then to stand on the actual top, that one rock higher than all others, as our daughter Annemieke did in 2007.
Near the same spot, we visited an event with over 100 Alphorn players. A magnificent sound, very traditional, and very much worth looking at as well.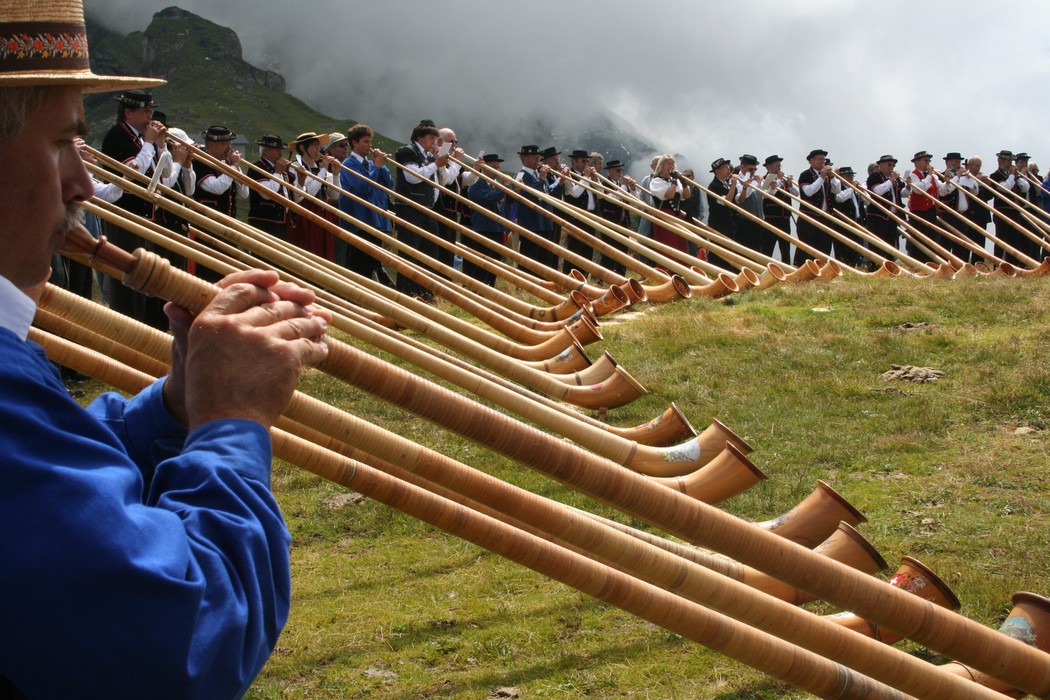 Mountain tops are very special anyway; since 2008 there is one that any Beo listener must have visited ... no not visited, I mean pilgrimaged! We did it, top of the Niesen Radio BeO 88.8 MHz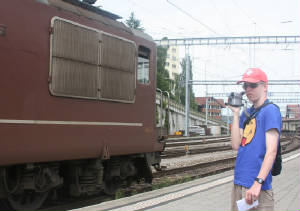 About one third of our photo's are of trains and locomotives, as we are regular spotters including at Spiez station. I think by now we have captured most of the rolling stock on photo. In this picture we see Jeroen experimenting with video, and note the small notebook with lots of numbers in it! This specific loc is an Re 4/4 from the BLS, in the original brown color. Probably not very long until it will be taken out of service.
But in the end, it is all about great views and marvellous landscapes, so here's a few more of those pictures:
Sunset on Eiger and Mönch, (while a certain other member of the InCrowd was admiring the same, far away in
Austria
) Cough ED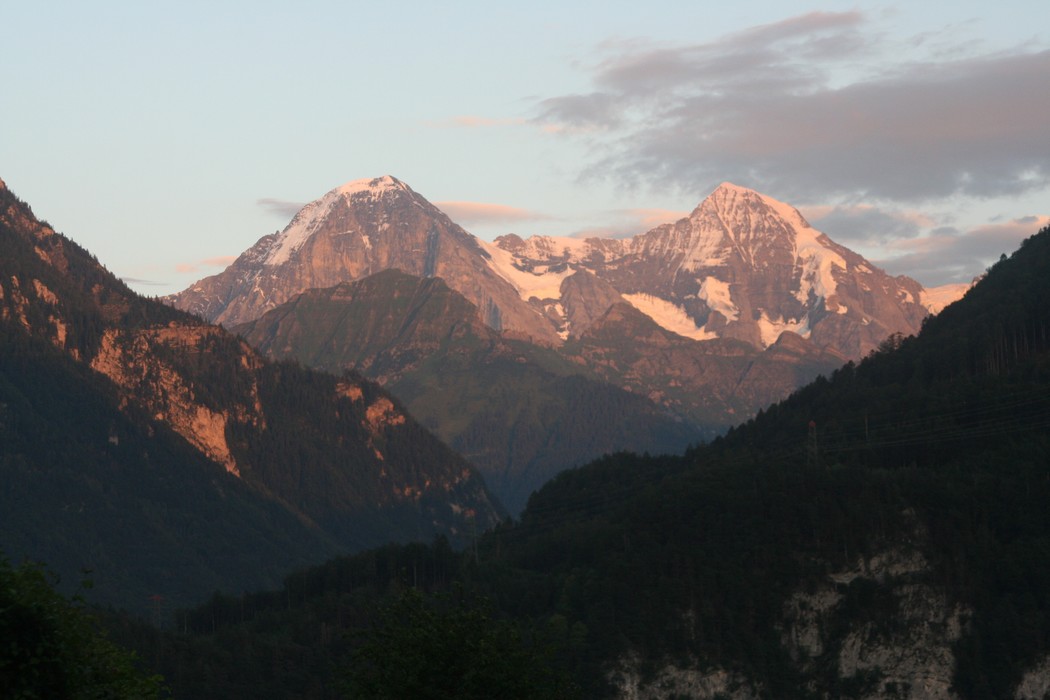 Any serious InCrowd member should have at least one Bachalpsee picture to cherish. This is ours, taken in 2008, 10 years after our first visit to the same place. It remains a remarkable place, worth the trip, which is well doable, even for us.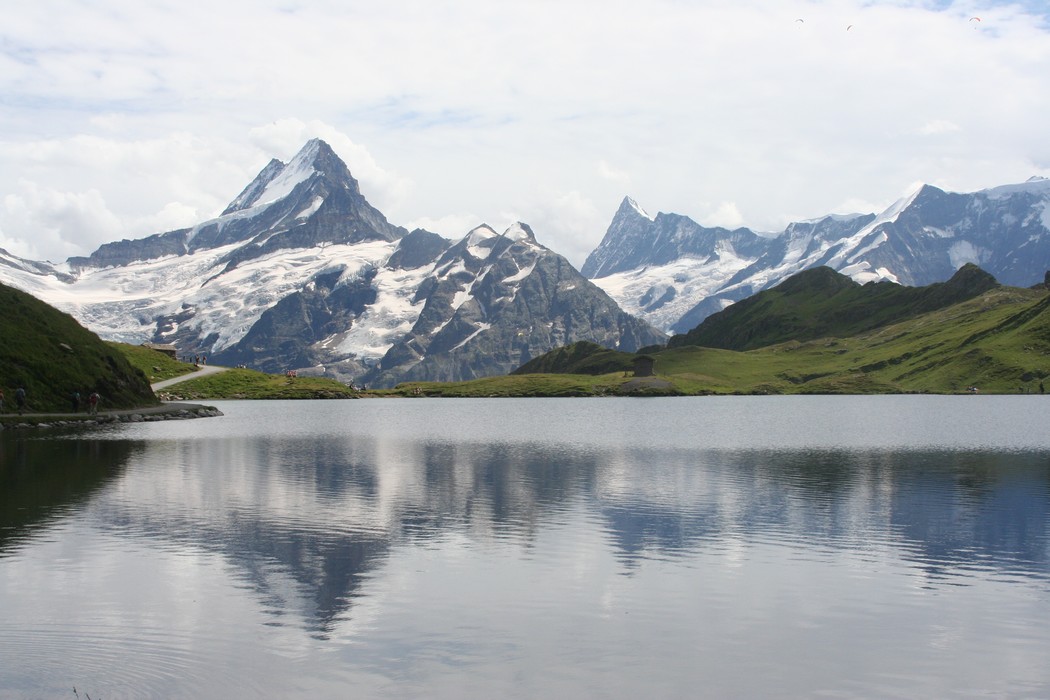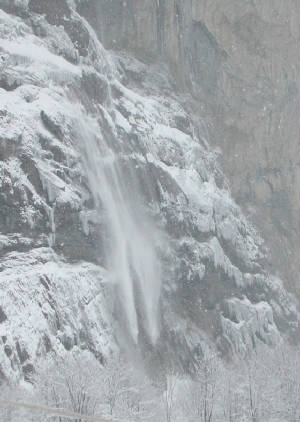 In our winter holidays we've taken lots of snowy pictures too. Here's one that is quite special, falling snow and ice, it was taken near the Staubachfalle at Lauterbrunnen, just at the right moment. Luckily we were far enough away.
And below is our last picture. It is not taken on the high peaks of Switzerland, but at the lowest point of flat and low Netherlands, 5 minutes from our home, in the town of Nieuwerkerk aan den IJssel (the name that Mike has tried to pronounce for years now). The right line at the top is sea level, so there we really are living more than 5 meters below that!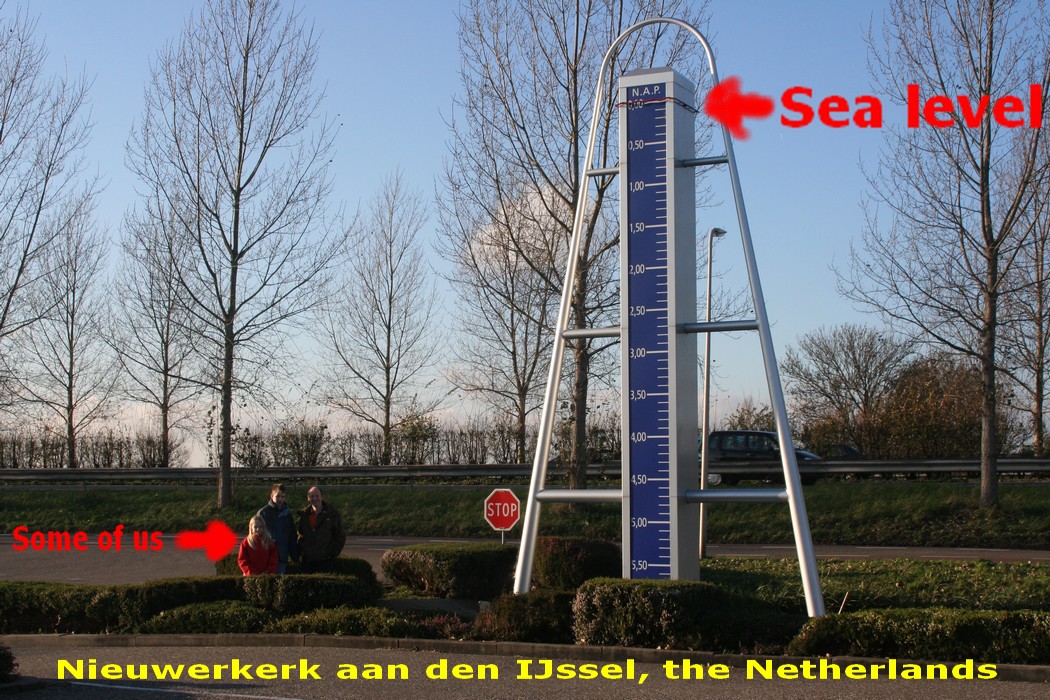 Brilliant .. a great selection of photos. Thanks to our friends from Holland. Tot Zeins.