Like everything else they say you don't get something for nothing, but in this instance you can come close. Software for recording internet streaming audio is cheap for what it is. There are several software packages for not a lot of dosh which will give you lots of recording ability including scheduling unattended recordings. I have to tell you at the outset that some of these programs are unnecessarily complicated if you are simply wanting to record Infotourist. I use
Total Recorder Professional
as I am so used to it after years of use.
It's worth remembering that in recording Infotourist at the best quality you will use up about 250MB per show in disk space, so check your availaible space in case an additional hard drive might come in useful!
There are actually two very simple freeware recorders that I am familiar with (that are entirely free), but you must be careful to ensure you download the 'free' version as the companies involved also offer costed alternatives. I've provided links that will hopefully take you to the right part of the websites to find the right versions! I have chosen these two as at the time of writing both do not stick spyware on your computer, something which seems more and more of a problem these days.

Freecorder
does exactly as it sounds -- it is an easy-to-use free software program that lets you record what you hear from your speakers and saves recordings as MP3 files. You can also record from the microphone or line-in inputs on your PC. But in the free version you cannot schedule recordings, you have to be in attendance!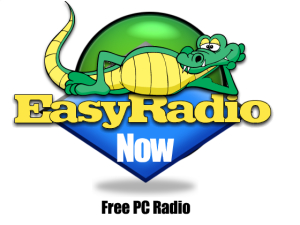 That is also true of
Easy Radio
which makes it easy to capture broadcasts for nowt! There are limitations but it's free! Easy Radio can capture with just one Click. Shows are copied to your PC, MP3 player, iPod or burned to CD. Easy Radio now also plays Real Audio files like .rm, and .ram.
You can see the limitations of these freeware packs, so if you want to do it properly and schedule unattended recordings (remember you'll always need to leave your PC on whatever happens) you'll probably be better off spending a little. I cannot personally recommend any here because, as I mentioned, I have only ever really used
Total Recorder
, which I have been very pleased with. Stable, reliable and with good after sales service from the guys at High Criteria. Essential because, at the very least ,you are bound to lose your unlock key and need a reminder!!
Total recorder is very powerful. There are meters to monitor your levels, the chance to save selections from your recordings (top and tailing for a nice neat finish). Lots of different formats to record in, WAV, Windows media, MP3 etc etc .Recording from your soundcard or direct out of Internet Explorer. AND you can schedule your recordings in every parameter, setting up for Infotourist to record each weekday night and then on Saturday mornings for example.You can even eliminate the possibility of recording the Microsoft bings and bongs over Mike and Rosemarie! I have to recommend the professional edition at $35.95 , but High Criteria do a standard edition at just $17.95. They do a free trial of the software which you can download. it's a very good way of seeing if you like it before purchasing. Every minute or so the trial version introduces a 'spoiler noise', which is got rid of by buying the unlock key! Whats more there is a video option (additional $35.95)to allow recording of video streams etc.. very useful.
Whatever software package you choose I would always recommend a good thorough read through the on line info to make sure what you are getting is what you need, as well as a trawl of reviews on the net with a simple Google search such as 'reviews total recorder'.