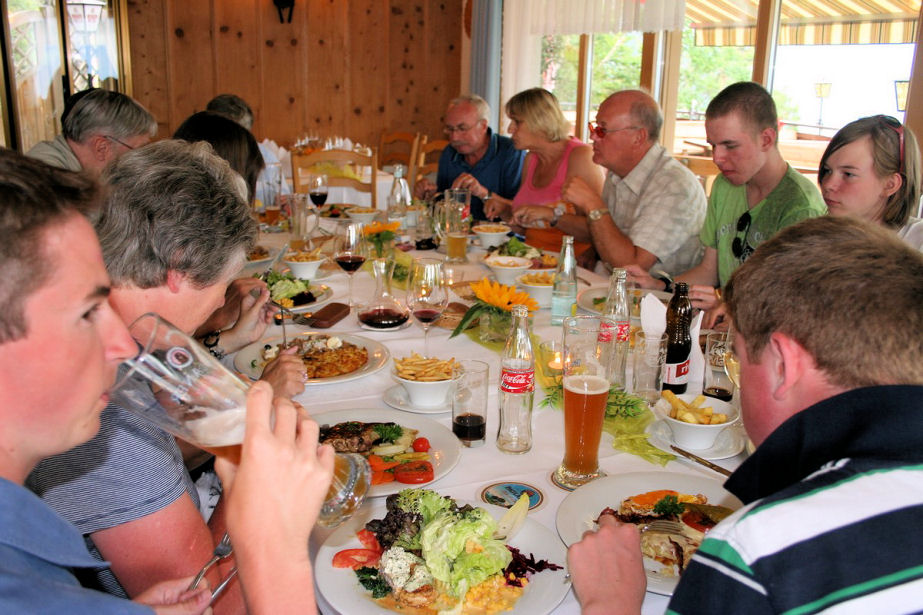 Yes down for some excellent Swiss cuisine.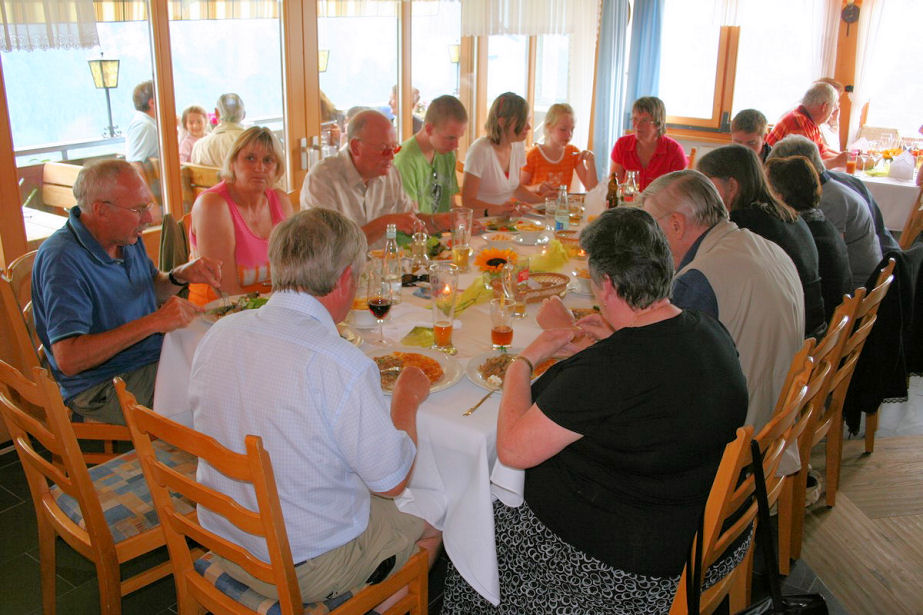 The views down onto Interlaken with all it's familiar landmarks is always fascinating. Please look at the camera!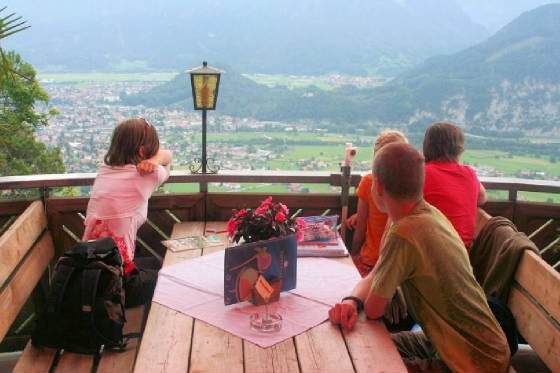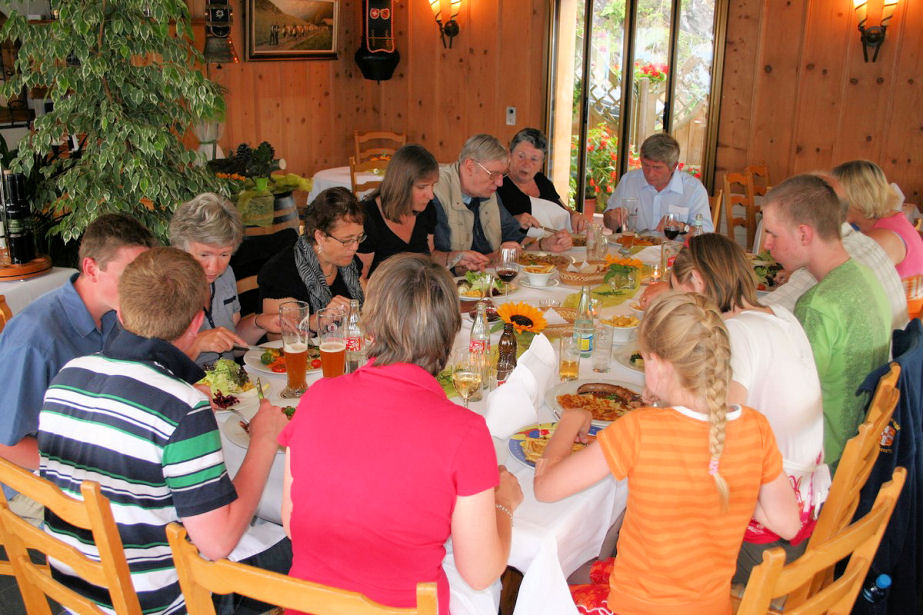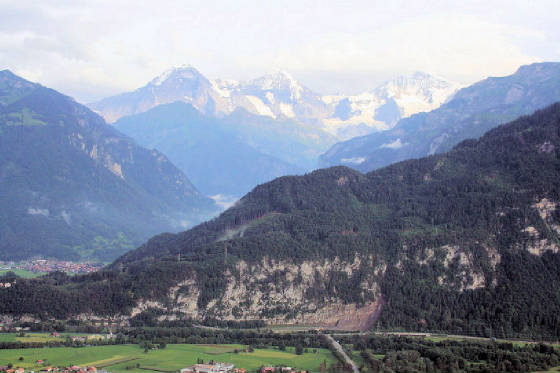 Not a bad backdrop for your Roeschti, even on a less than perfect day.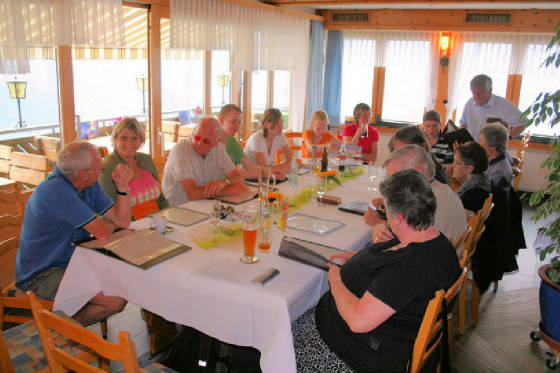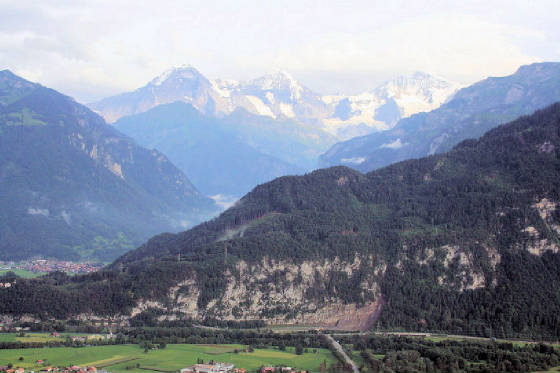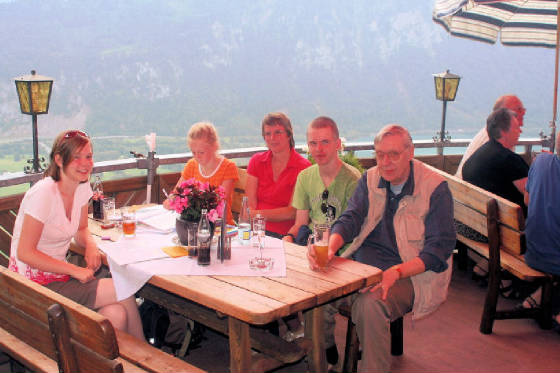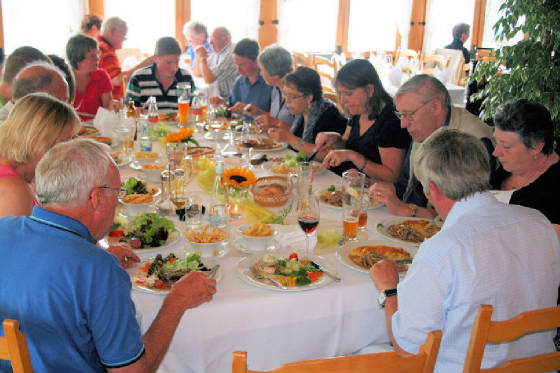 Looking at these pics, you could believe that an Incrowd get together is all about food and drink.. but this is just not true. There's all the banter of people honestly in love with the Bernese Oberland, views, news, tips, gossip, backbiting, rumour mongering.. but then don't forget the views.. the echos of 'put on your white sombrero' and walk in the Black forest, and the fantastic achievement of an English speaking radio programme being on air in the Oberland for over 7000 programmes, and the main culprit has done every one of them! Now that's an achievement worth celebrating. Here's to you Mike and Rosemarie, Infotourist and the Incrowd!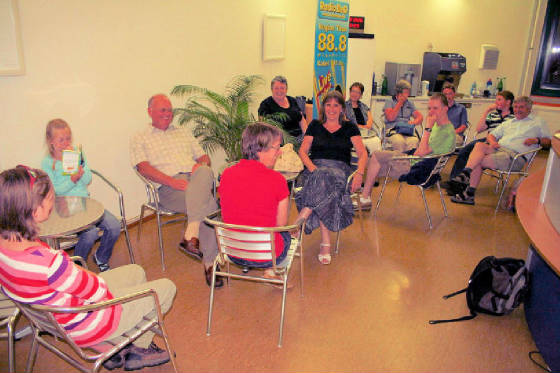 A likely end to any Get Together Radio Berner Obeland's studios to pester Mike! Here's to number 4 guys!
Back to the In Crowd Main Page