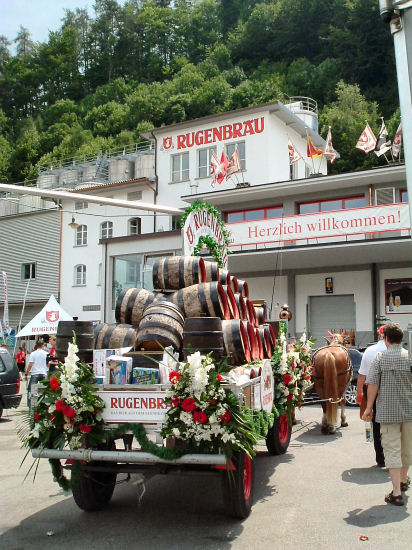 Now in true Incrowd tradition, we're going to do something different... The Rugenbrau Brewery Open day with Rik!! And I missed it!!
Interlaken's bier which is found all over the Bernese Oberland, and in many an Incrowd car boot , rucksack or suitcase on the way back home!!!
Nice stuff! That should get me a free sample.....crate!!!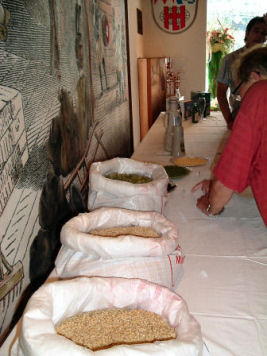 To make great a bier... you need great ingredients!
Great hops.....
Great umm, water.....
Great err, bottles.......
umm....
well...
err..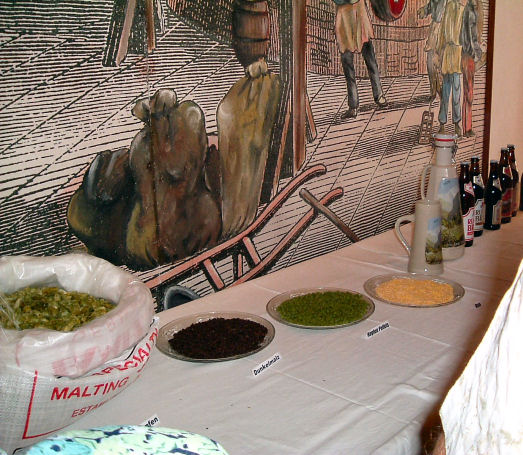 The hops are in the bag..... and the stuff on the plates isn't buffet food!
These are the ingredients that matter.... err...
dark malt... raisins... and an omelette, well I think it's an omelette!
Did I ever tell you I missed this event... free bier and I missed it!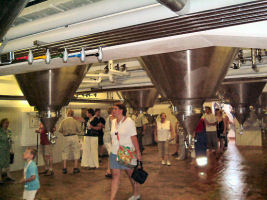 Anyway add all the ingredients together... mix them up a bit.... and then get your bottles out ( am I simplifying too much Rik?!!)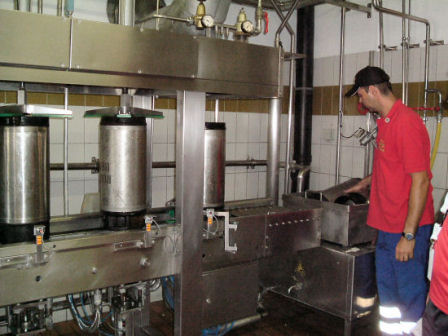 Perhaps you prefer it 'vom fass'.... well it's cheaper, so you can drink more! Especially when it's free (I can't believe I missed it!)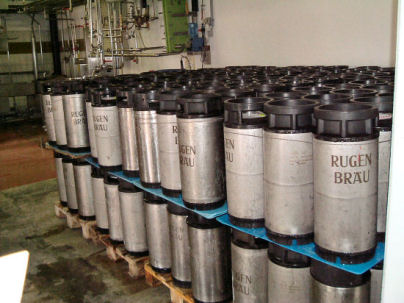 But whether you drink from a bottle or from a cask.... drink too much and you'll probably be like this chap below .... deciding to toot his flute for whoever wanted to listen. Nice shirt too! Rik reminds me the bier was free on the open day! And I missed it!!!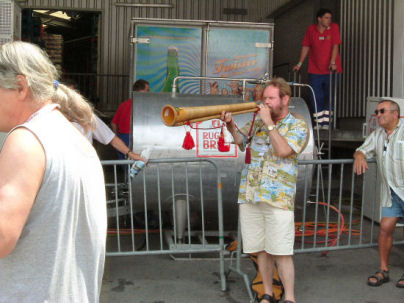 But not everyone is happy the guy below is saying
.. 'but surely you do coffee
or tea maybe'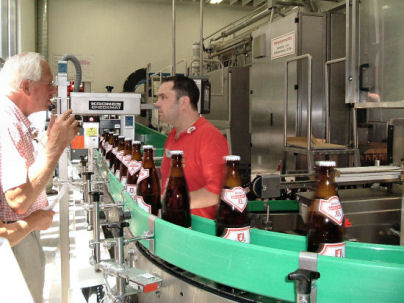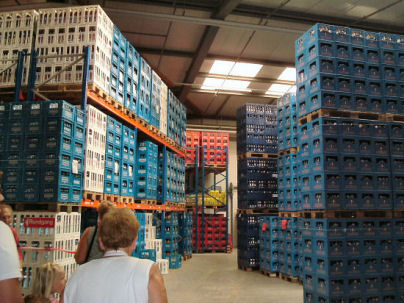 Rugenbrau as far as the eyes can see!! Some kind of heaven eh Rik!
And very little of it is moved like this below!!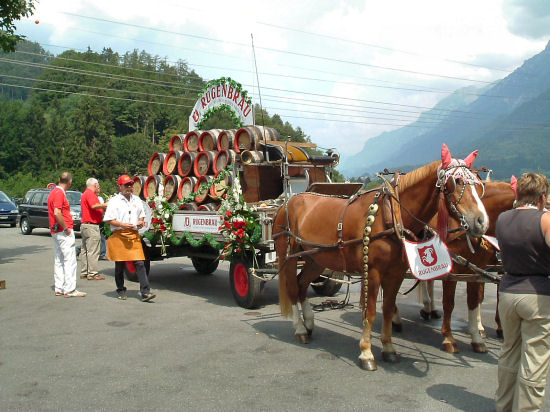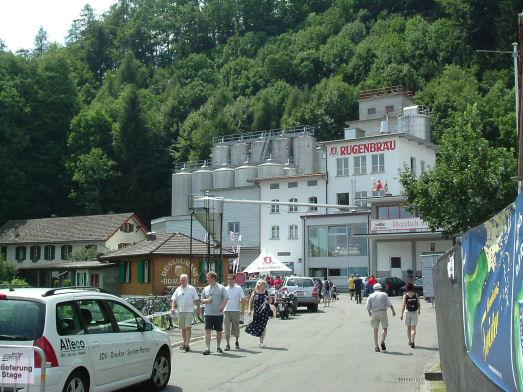 So there... the Rugenbrau Brewery Open day 2006 with Rik Hull.... I was trying to think of a joke connecting Bill Haley with Rugenbrau.... but think I'd best leave it there before getting myself into trouble! Thanks Rik... great tour!
Back to the In Crowd Main Page