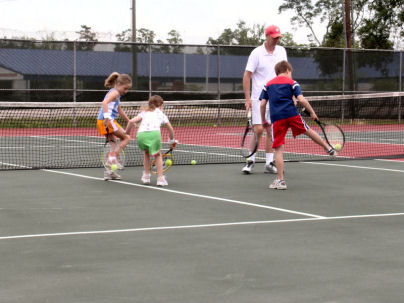 Pete!! What a racket! Sporty boy our Pete!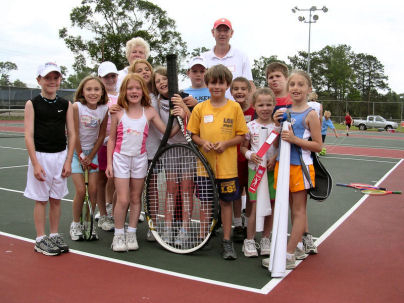 Looks like a good time was had by all....
Talking of 'having a good time'.. it looks like the wildlife and the family DO in Pete's back yard...
I only want to get to the pool!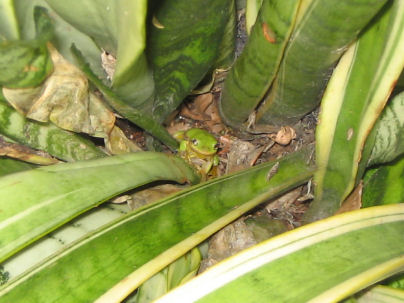 Too many people I'm not coming out!
Critters everywhere! A bit like our garden!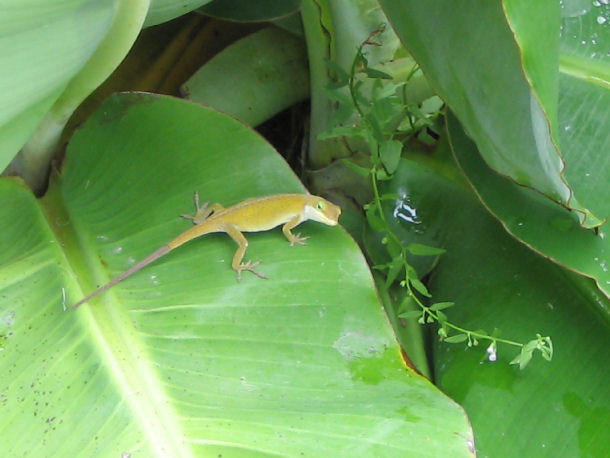 Nice woggle Pete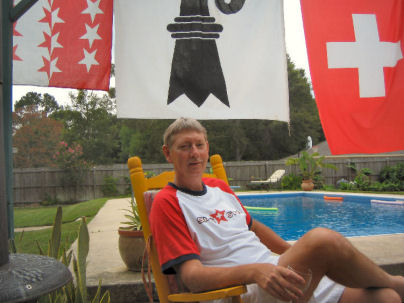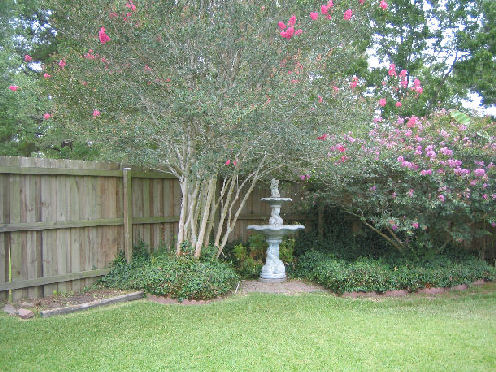 Ahh the family having a doggie paddle!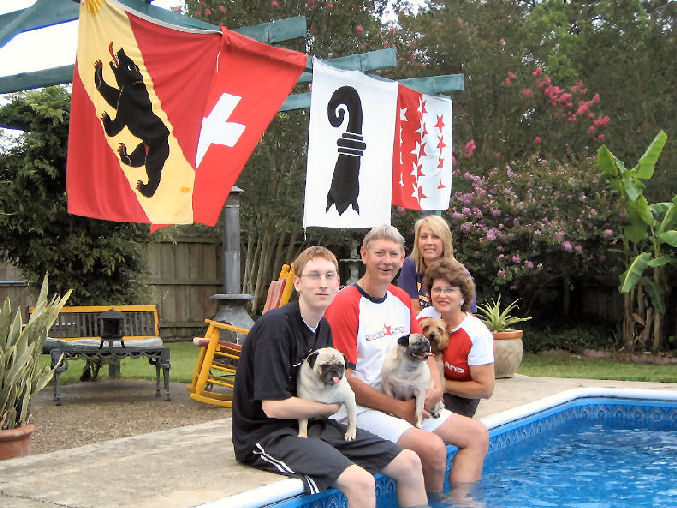 Bird of paradise?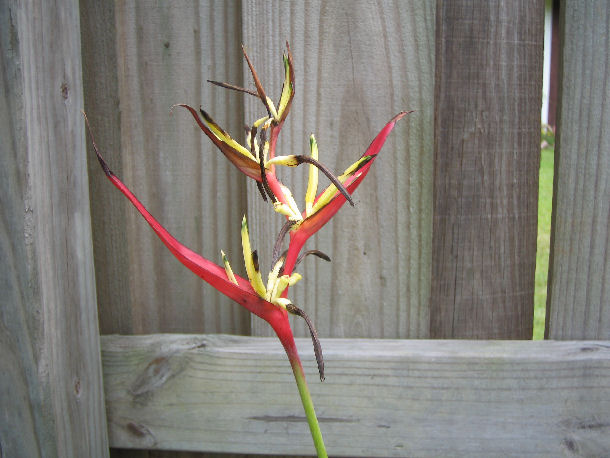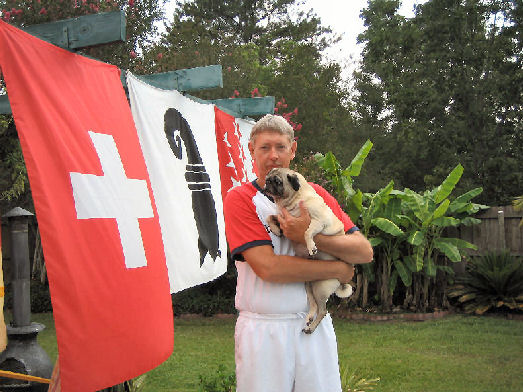 Well the flag made it to Louisiana!! Proudly displayed! Well done Pete.
Not sure what your doggie thinks of it though!
Back to the In Crowd Main Page