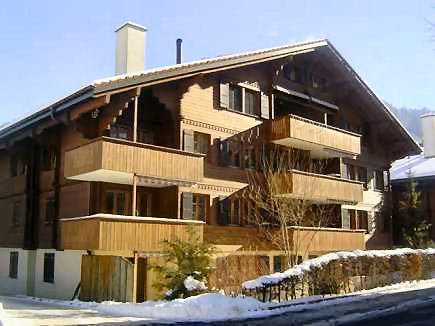 They've done it!!! Escaped!!! Living their dream!!
Pat and Mick, well known to all Infotourist listeners, are from Devon England. A few years back they packed their bags and headed for the Oberland to take up residence.
Liz and I had been walking past this lovely new property in Wilderswil since Winter 2005 and it had it's for sale sign up last time we looked, but no longer, as this is the new home of Pat and Mick... not all of it of course!!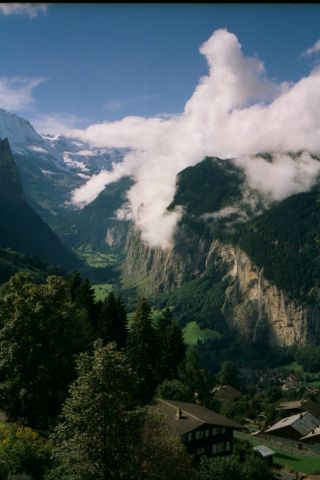 The apartment is beautiful as are the surroundings.. well no surprise there then!
When they first arrived I was a was a bit rotten to them and didn't give them time to unpack before getting them to search their photo collection, and it's the third box down underneath the saucepans! But they did well! No captions so you'll have to make up your own.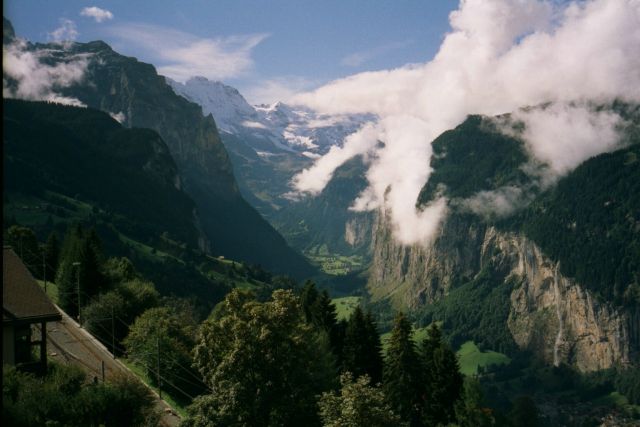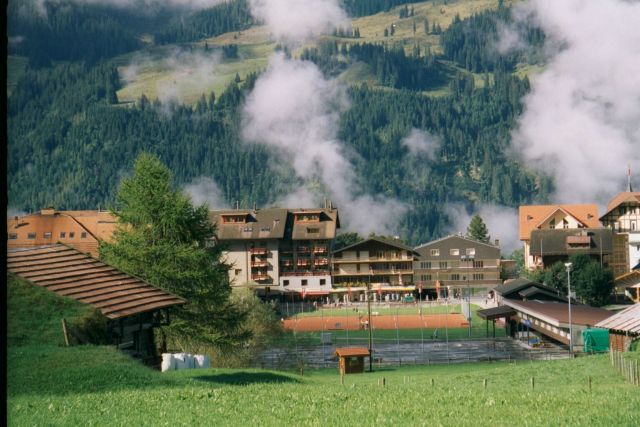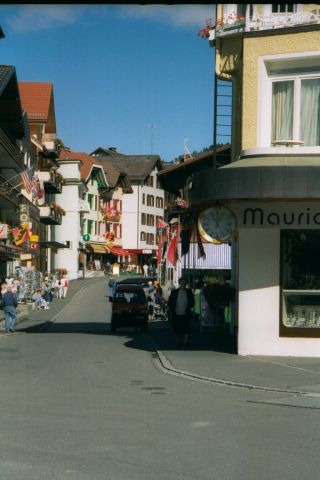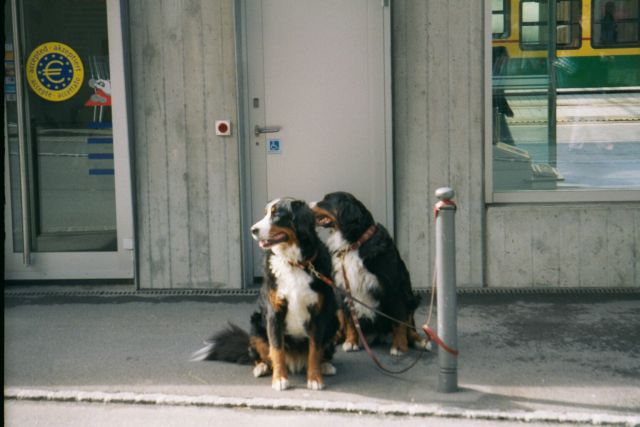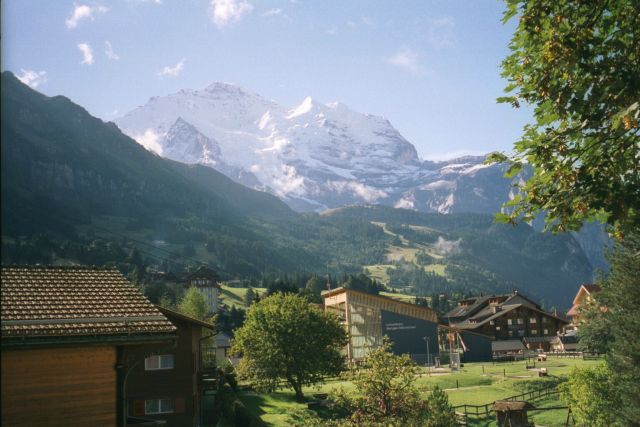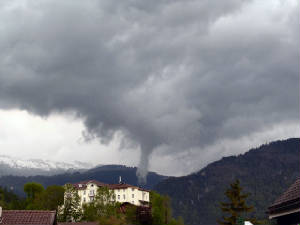 Twisting in Interlaken
Well Mike at Radio BeO was a bit sceptical that this tornado picture was genuine, so we checked with Pat and Mick. 'It is, I stake my residents permit on it' said Mick! 'It was a lucky photo at the right time and place. Pat took a print of the picture to show our neighbours, one of them is a young lady in her mid 90s. After looking at the picture she said "Storm Bird" I hadn't seen it but if you turn the photo 90 degrees clockwise you will see what she spotted and I missed'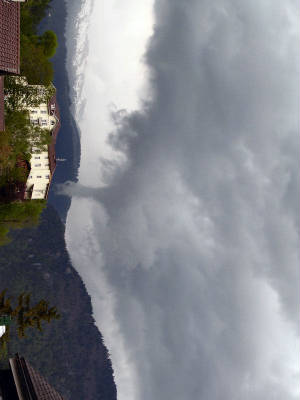 It isn't just me is it?!!!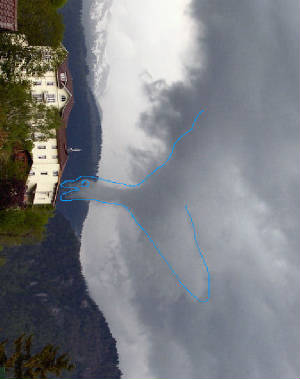 Thanks ever so much for the photos.. we're looking forward to more soon!
Back to the In Crowd Main Page