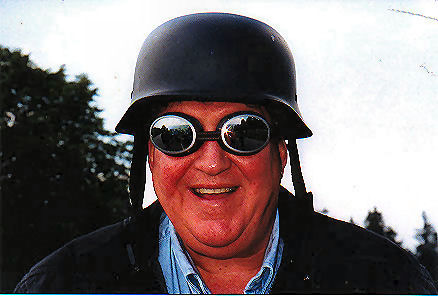 Yes it's John!!!
John Coyle and Pia live in Napa California ('to a wine grape... it's Eden!')
Up in Adelboden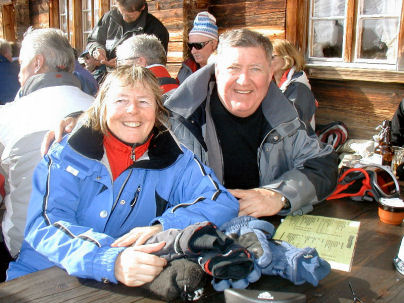 John, if you hadn't worked it out by now, is American, and was stationed with the US Army in Darmstadt Germany in the 1960's.
It was from there that he went skiing in the alps for the first time.
Pia and the Trilogy Eiger Monch and Jungfrau
Pia on the other hand was raised in Langenthal in Canton Bern
where, of course, she also learned to ski!
After 30 or more years John and Pia returned to the Bernese Oberland for a ski holiday in mid-March 2006. The weather couldn't have been better with snow the first day and clear blue skies the remaining days.
They skied Grindelwald and Wengen...
Go on then..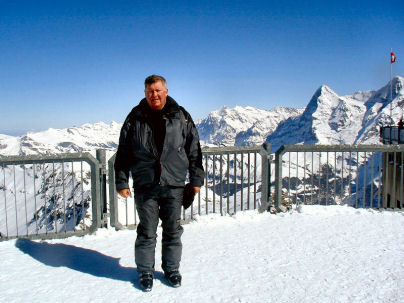 .. the name's Coyle.. John Coyle!
... Schilthorn and Murren..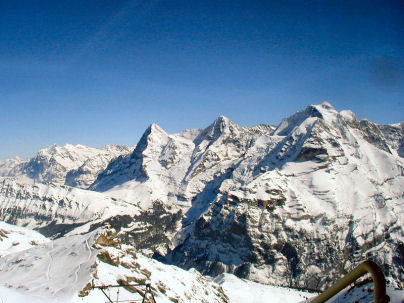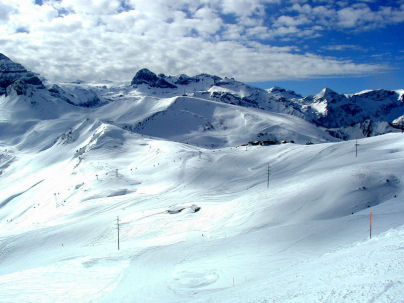 Sing the Vogellisi.. Adelboden's legendary little girl!
.. and Adelboden..
...all while staying at Pia's sisters chalet in Leissigen on Lake Thun below.
But as John admits, 'as nice as the skiing was, my real love for the Swiss Alps is motorcycling the beautiful mountain passes. The roads and scenery are exceptional'.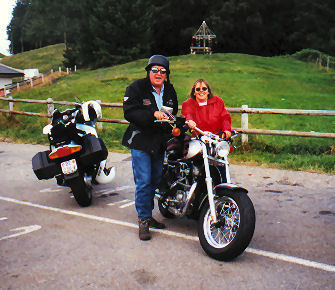 John and Pia have come to the Oberland nearly every summer.
On their classic motorcycle journeys over the passes they have captured some great panoramic images.
Don't forget you can click each image for a larger view!
As John says 'so many passes and so little time'
From the Oberland to home.. fancy trying to grow grapes in this lot!! It's Napa Valley John and Pia digging the car out on a un-Springlike Squaw valley Morning!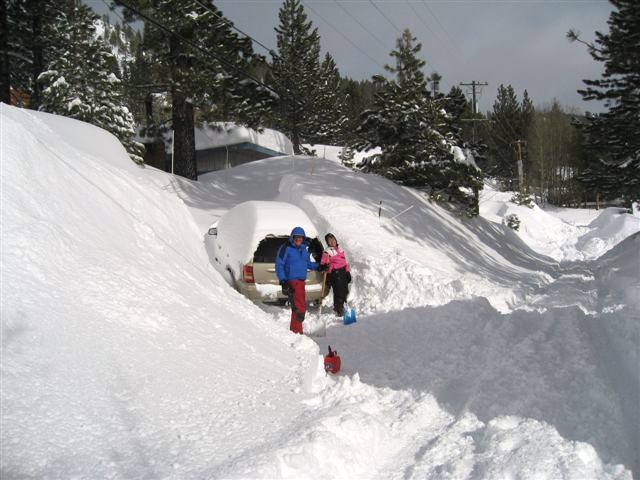 John and Pia wanted to show us all in Europe how hot it's been in the Napa Valley... ROTTERS!!! It's raining in the UK.. and you only have to add Y to get YUK!!!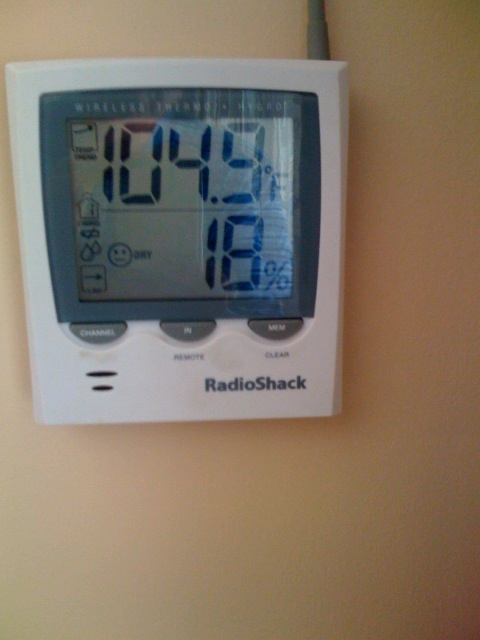 .. and even hotter the next day!! Ridiculous!
Thanks John and Pia for some great photos!
Keep on truckin' ... umm I mean biking!
Back to the In Crowd Main Page