Yes it's Dave from Coventry!! Infotourist regular and Oberland regular too, David has had 'clocked up' many holidays in the BeO, and he describes them as 'fantastic'. Well you've only got to look at some of Dave's photos to see the reason why. Here's Dave and his sons at the start of the Eiger trail.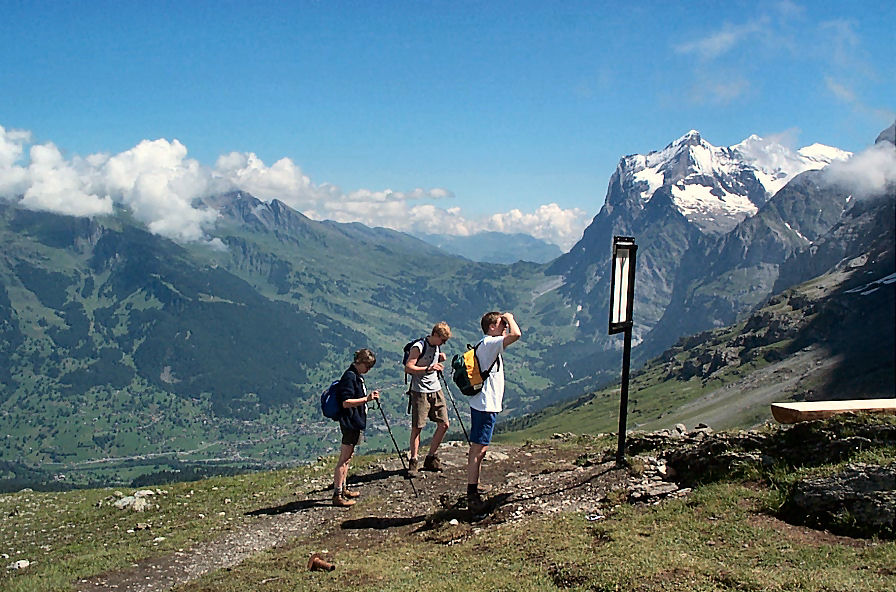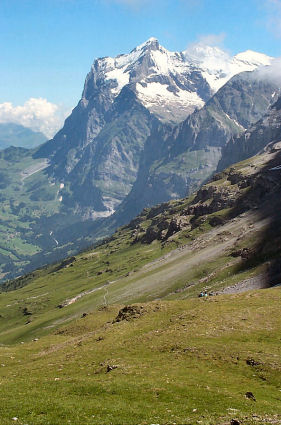 The Eiger Trail is a walk Dave got to in 2002, a couple of years ahead of us , I think maybe even in the first year or so of it's opening?
It's a great walk, particularly on the hottest Summer day as you are in the shade of the Eiger for a large part of the walk.
To the left is another view from the trail, which takes you up close and personal with that notorious North face, well, as close as I need to get anyway!
This view looks towards the Wetterhorn, positively my favourite mountain.
What a great place then to sit a while and eat one of the tasty pastries below, as Dave says 'it's a shame to eat it!'
Dave tells me that, like us, he started his children off hiking when they were very young. First up the fells of the Lake District, then onto Annecy and the French Alps, and then they discovered Switzerland, and under it's magic spell they keep coming back. Dave says his boys are now dragging them up the mountains with Mark, the eldest, going for the blue routes... very hairy (the routes not Mark!!)
From a classic view of the Mannlichen to some blowers in Wengen!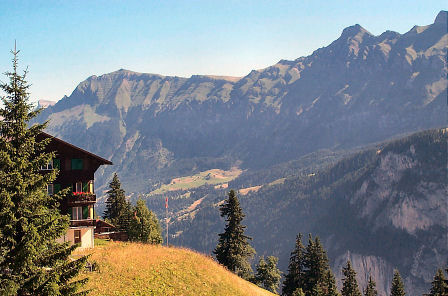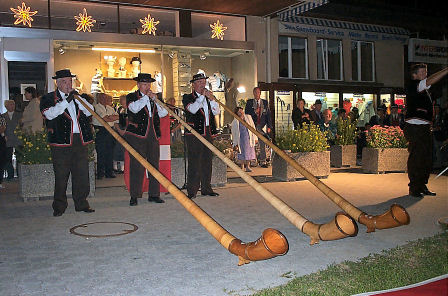 You've got to watch these steep drops. Here's one from Schynige Platte. Mind you as Dave points out there is a safety fence!!!
Below is a interesting view of the Eiger I reckon Dave took from Murren? Let me know if I'm wrong Dave!!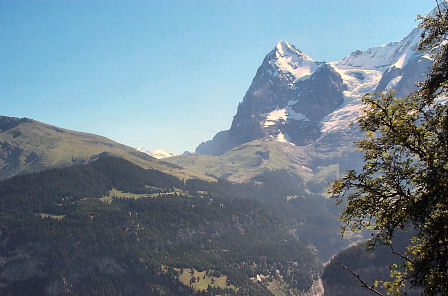 Thanks then to Dave from Coventry for some great photos!